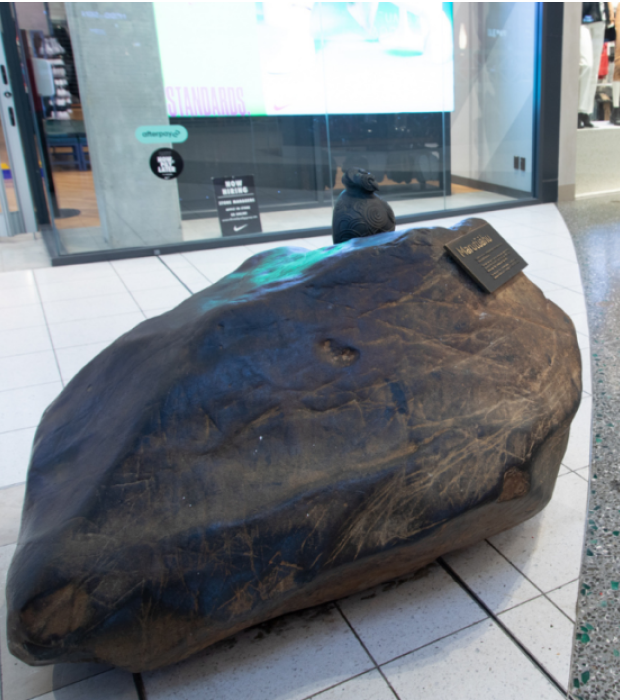 The Work
This cultural art is part of a three-piece art set at Sylvia Park. The other two are Marutuahu and the Fountain.
The Sylvia Park site, near the narrowest part of Auckland isthmus around the Tamaki River, included a small stream. The stream not only provided tuna (eels) and harakeke (flax) but was also used for ceremonial purposes by the Marutuahu people, especially Ngati Paoa.
The stream, which once flowed from west to east across what is now Sylvia Park shopping complex into the Tamaki River. The precise stream line is marked nearby on the mall floor, and on the footpaths, and the car park, with special materials and bronze markers.
The area, like the larger Auckland region, was rich in natural resources and home to other tribes at this time, including Ngati Whatua, and Waikato who are related to the Marutuahu people.
Location:
The Stream moves inside by Zara and links to the Stream in the foodcourt wall by the playground.