Sylvia Park
PUAWHANANGA SHELTER – REBECCA TER BORG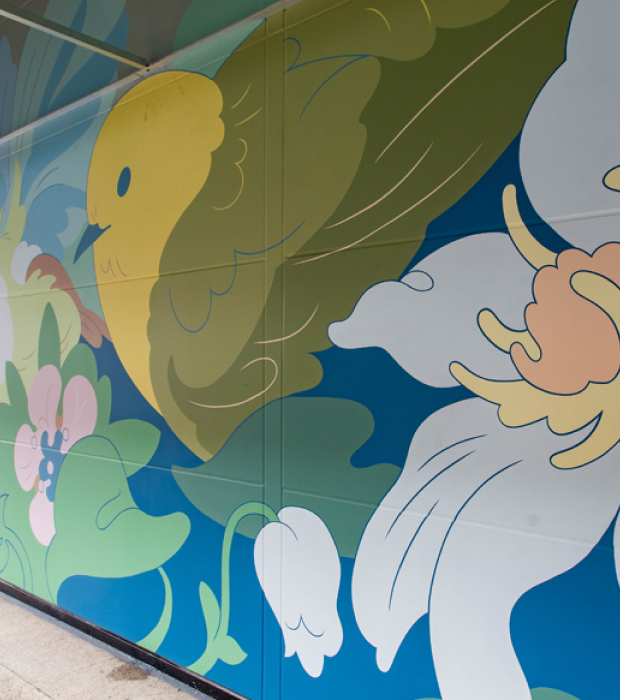 The Work
This piece seeks to create an atmosphere of calm and joy by bringing a slice of the natural beauty of te taio ō Aotearoa to an urban landscape. Borg has highlighted some of our lesser known manu and flora – te tītitipounamu (Rifleman) and te mohua (Yellowhead) perch amongst puawhananga (native clematis) and the more recognisable pink mānuka which Declana atronivea, the North Island lichen moth floats above.
Location:
Accessible Changeroom
The Artist
Rebecca ter Borg is a free-lance illustrator and sometimes mural-artist based in Tāmaki Makaurau. She loves to draw fantastical nature-based scenes and to inspire love and care of the environment.
@rebeccaterborg_illustration