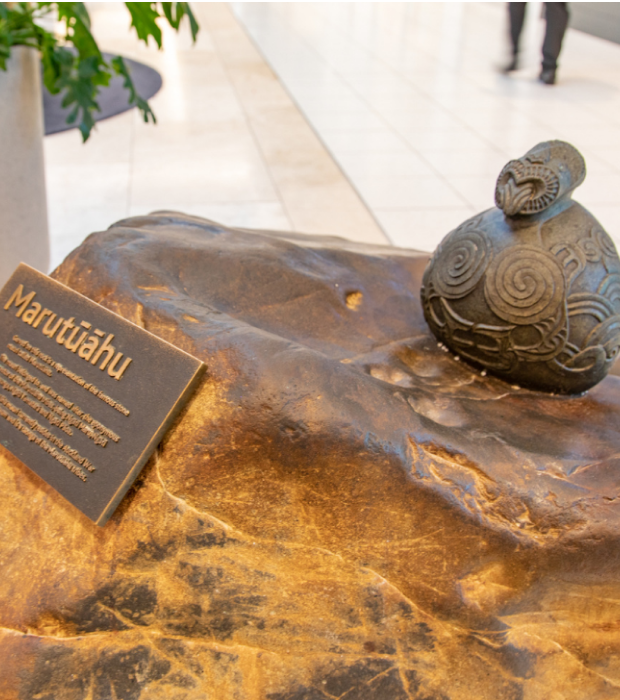 The Work
This cultural art is part of a three-piece art set at Sylvia Park. The other two are the Stream and the Fountain.
Carved on this rock is a representation of the famous stone mauri called Marutūāhu.
The mauri belong to and was named after, the eponymous ancestor of the Marutūāhu tribes, being Ngati Maru, Ngati Whanaunga, Ngati Tamatera and Ngati Paoa.
The Marutūāhu mauri currently resides in the Auckland War Memorial Museum and is a taonga of the Marutūāhu tribes.
Location:
Outside Mecca