Sylvia Park
Art and Cultural Trail
Not all who wander are lost, Some are searching for art at Sylvia.
Take a trail of discovery and experience Sylvia Park's history through architecture and public art displays.
Find what you know – and discover the new.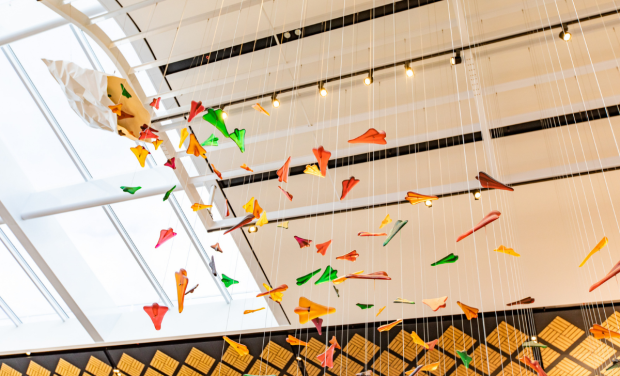 375 glass jumbo jets installation at Sylvia Park
SPILLING JETS – SIMON LEWIS WARDS
We all remember that feeling of excitement and anticipation, running down to the dairy with a handful of coins to buy a 50c mixture. The lollies, in a scrunched up white paper bag, would bring so much joy. Artist Simon Lewis Wards has recreated iconic New Zealand candy in different forms, extracting that childhood emotion from people of all walks of life.
MARUTUAHU
Carved on this rock is a representation of the famous stone mauri called Marutūāhu.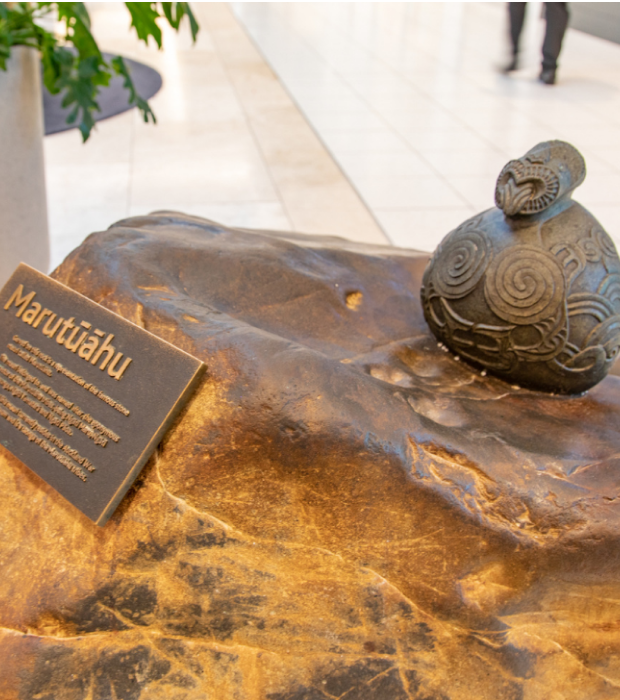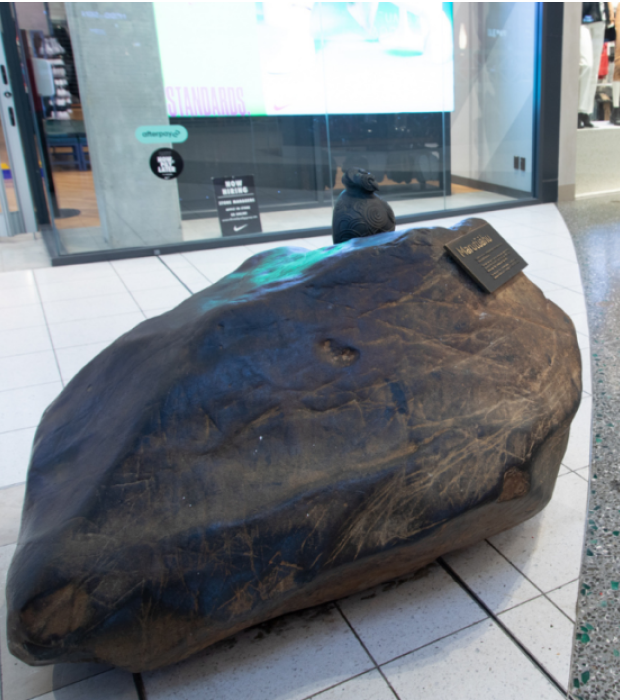 STREAM
The Sylvia Park site, near the narrowest part of Auckland isthmus around the Tamaki River, included a small stream. The stream not only provided tuna (eels) and harakeke (flax) but was also used for ceremonial purposes by the Marutuahu people, especially Ngati Paoa.
EAT YOUR HEART OUT – DALI SUSANTO
'Eat your heart out' is a piece delving into the emotional connection people have with food. It brings people together as family and friends and can brighten a dull day.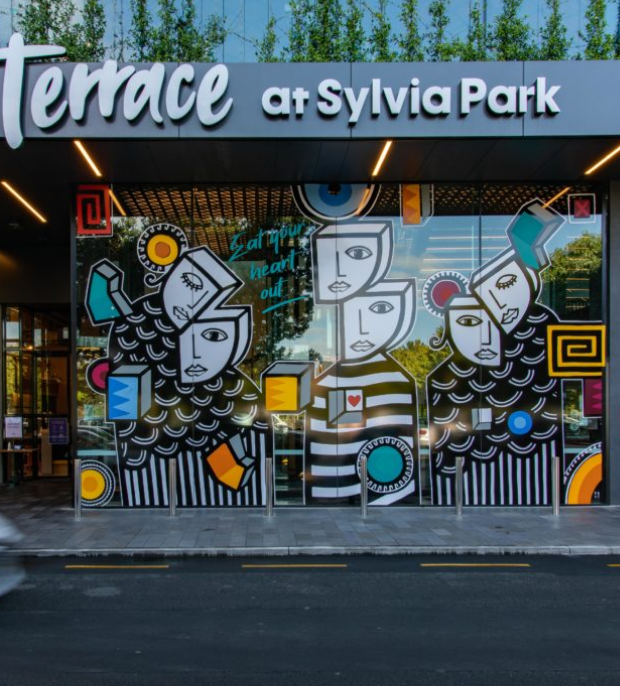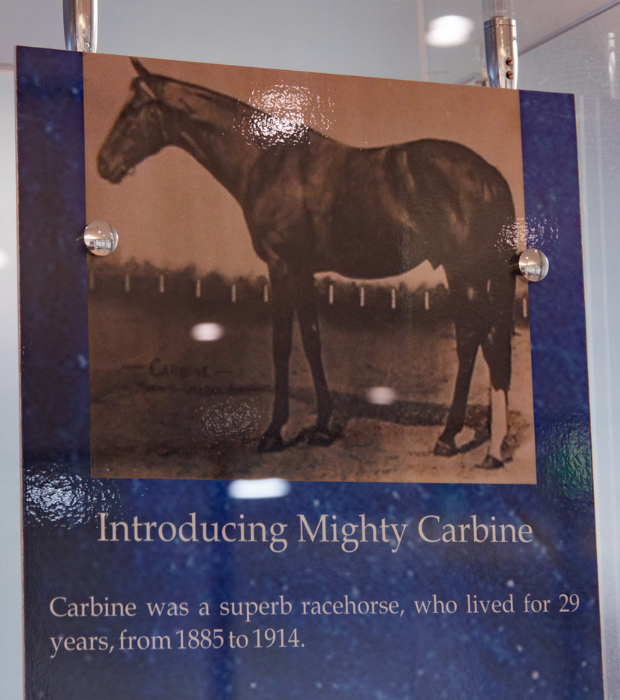 STUD FARM
Carbine was a superb racehorse, who lived 29 years, from 1885 to 1914.
From 43 starts in a five-year racing career, Carbine achieved:
33 wins,
6 seconds,
3 third placings.
Unplaced in only one race.
LOVE IS A RELIEF – LEVI HAWKINS
The tiles in these relief walls by Levi Hawken are four letters that spell out the word 'Love'. Possibly the most important word of all time. A word that brings us together and is the opposite of hate. A word that signifies unity and togetherness, accepting and forgiveness, admiration and dedication.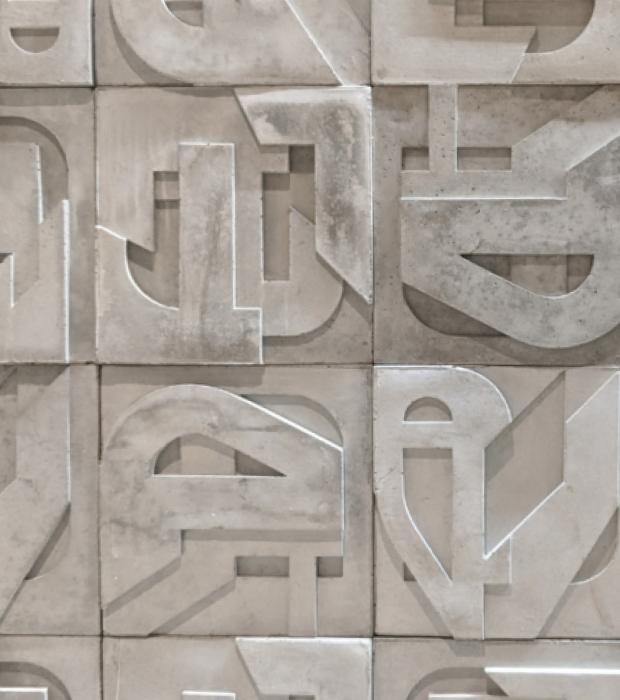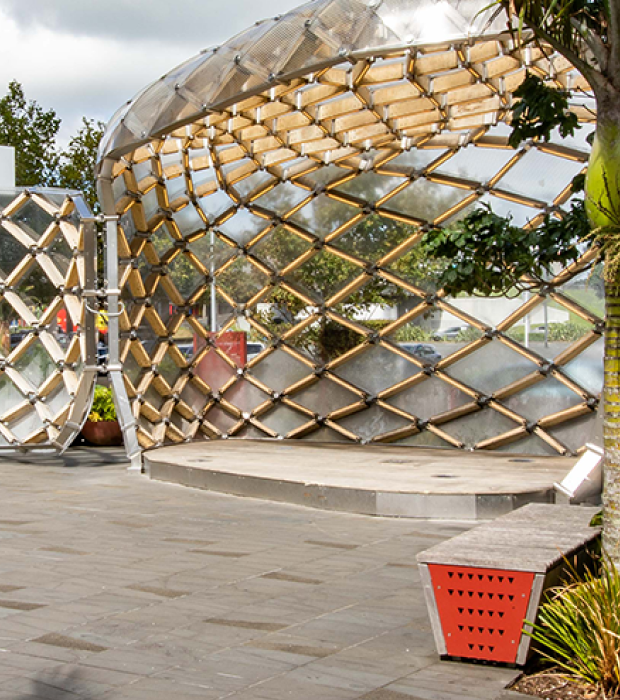 THE POD
The sculptural multi-purpose pod structure, inspired by the form of a mangrove seed, sits front and centre of the space. A focal element for activity and performance, the Pod's intricate timber structure and translucent cladding provide a visually compelling bookend to the space, filtering views of, and noise from, the adjacent traffic
QUATTRO – PHIL PRICE
Since 2000 New Zealand born Phil Price has focused on wind activated kinetic sculpture. He is regarded as the foremost kinetic sculptor of his generation, with his work being widely acknowledged for its breath taking beauty, evocation of the natural world, and extraordinary design.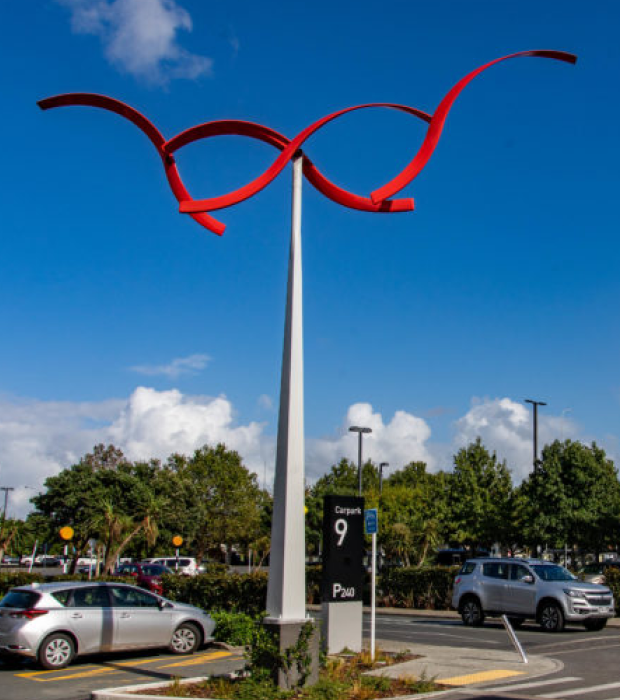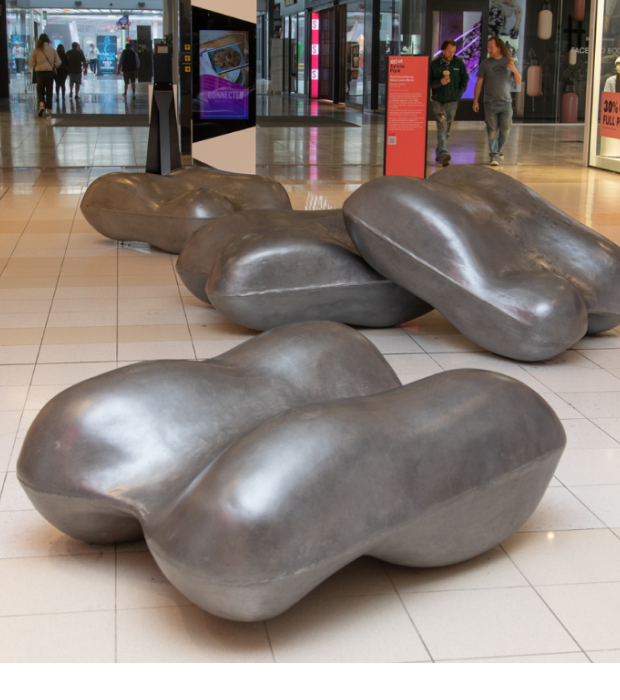 GIANT KNUCKLEBONES – SIMON LEWIS WARDS
With the Giant Knucklebones, Lewis Wards wanted to explore how scale influences the viewing experience. With each concrete knucklebone weighing in over 300kg, the enormity of the piece shrinks the viewer to childlike proportions, magnifying that feeling of nostalgia.
RISE – SHANNON NOVAK
Shannon's artwork titled "Rise", has been created for Sylvia Park and represents rising up as a wider community, together, to support each other regardless of sexual orientation, gender identity and gender expression.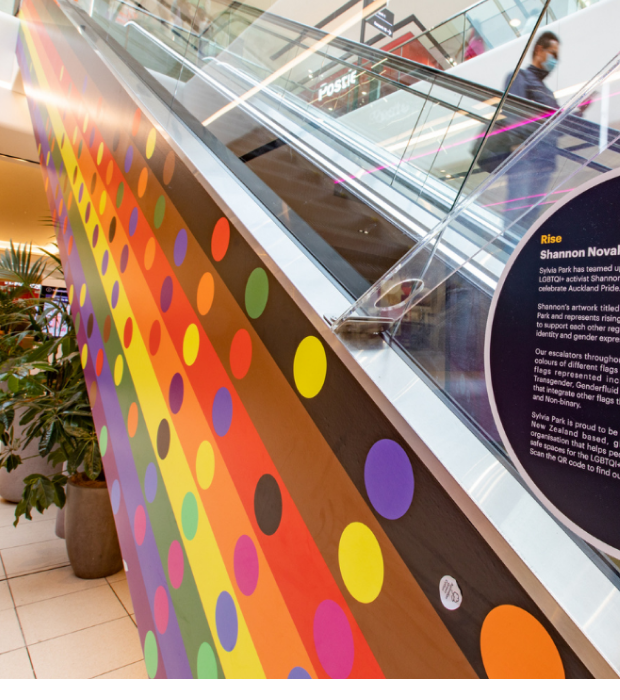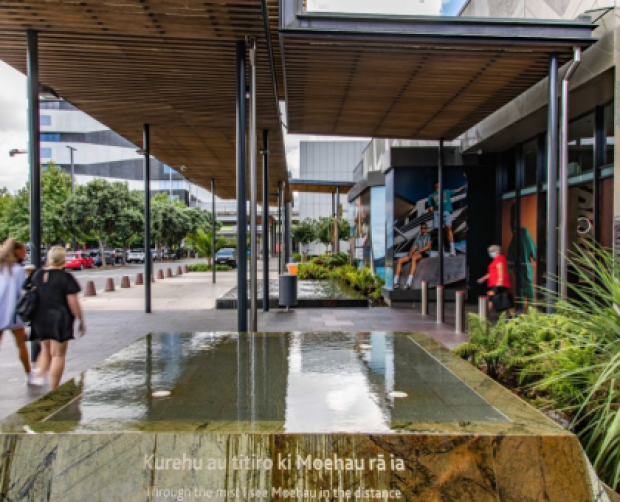 THE FOUNTAIN
The Fountain is part of a three-piece art set at Sylvia Park. The other two are the Stream and Marutuahu.
PUAWHANANGA SHELTER – REBECCA TER BORG
This piece seeks to create an atmosphere of calm and joy by bringing a slice of the natural beauty of te taio ō Aotearoa to an urban landscape. Borg has highlighted some of our lesser known manu and flora – te tītitipounamu (Rifleman) and te mohua (Yellowhead) perch amongst puawhananga (native clematis) and the more recognisable pink mānuka which Declana atronivea, the North Island lichen moth floats above.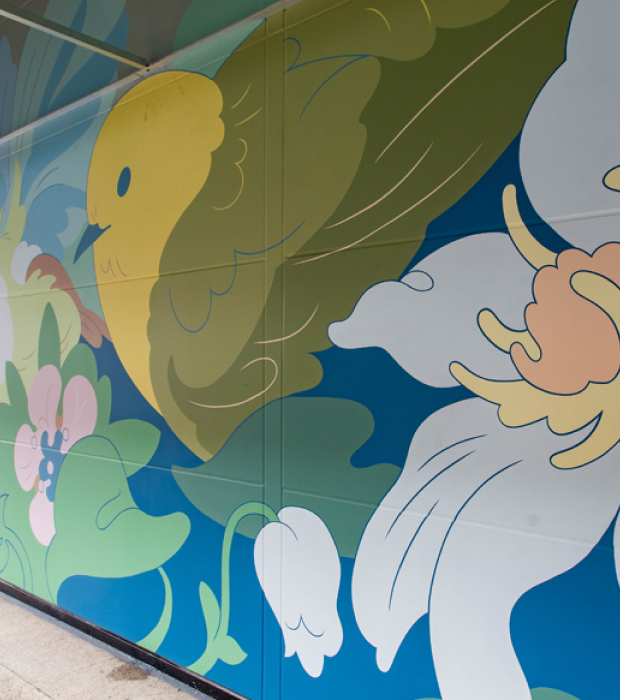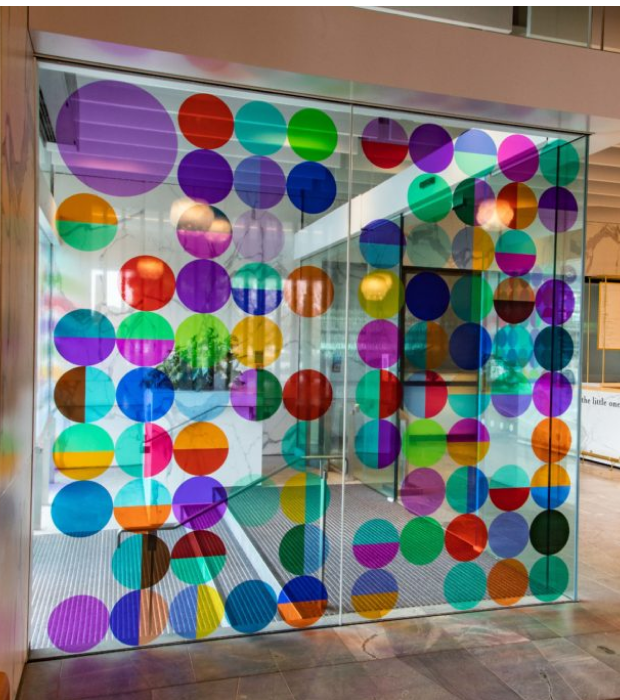 MOVE TOGETHER – SHANNON NOVAK
Launched in 2021, Move Together is an ongoing collaboration between Kiwi Property and Shannon Novak that aims to acknowledge, support, and celebrate diversity and inclusion in shopping centres and office buildings. The project seeks to value and create safe space for people and the differences they bring, actively developing a world people can express themselves without fear.
WHAKATIWAI
This rock comes from Whakatiwai in Hauraki on the shores of Tikapa Moana (Hauraki Gulf).
Whakatiwai was a home of Marutūāhu and his father Hotunui.